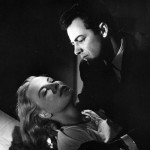 Production Year: [1955]: Police Lt. Leonard Diamond is on a personal crusade to bring down sadistic gangster Mr. Brown. He's also dangerously obsessed with Brown's girlfriend, the suicidal Susan Lowell. His main objective as a detective is to uncover what happened to a woman called "Alicia" from the crime boss's past. Mr. Brown, his second-in-command McClure and thugs Fante and Mingo kidnap and torture the lieutenant, then pour a bottle of alcohol-based hair tonic down his throat before letting him go. Diamond eventually learns through one of Brown's past accomplices that Alicia was actually Brown's wife. The accomplice suspects that Alicia was sent away to Sicily with former mob boss Grazzi, then murdered, tied to the boat's anchor and permanently submerged.

Diamond questions a Swede named Dreyer, who was the skipper of that boat (but now operates an antiques store as a front, bankrolled by Brown). Dreyer denies involvement, but this doesn't prevent him from being murdered by McClure within seconds after he leaves the shop. Diamond tries to persuade Susan to leave Brown and admits he might be in love with her. He shows her a photo of Brown, Alicia and Grazzi together on the boat. Susan finally confronts Brown about his wife and is told she is still alive in Sicily, Italy, living with Grazzi. Brown next orders a hit on Diamond. However, when his gunmen Fante and Mingo go to Diamond's apartment, they mistakenly shoot and kill the cop's burlesque dancer girlfriend Rita instead…
Kiemelten ajánlott idegen nyelvet tanuló, a klasszikus film kedvelőinek! Sok nyelvet tanuló emberke hozzá szokott a szinkronizált filmekhez. A célom, hogy az élmény mellett használható angol tudást tudjatok szerezni.


Lassú internet, illetve nagyobb videónál előfordulhat, hogy a videóra

másodpercet (esetleg egy kicsivel többet) is várnod kell, indítás után!..