Királyok királya [1927]: JCecil B. De Mille bibliai témájú filmjében Jézus nyilvános szereplésének utolsó három évét mutatja be. A mű hatalmas tömegjeleneteivel, illetve a feltámadás és a mennybemenetel hitelesnek ható trükkfelvételeivel igen nagy hatást gyakorol. Néhány képsor De Mille színesben forgatott. A kritikusok azonban hiányolják a "Királyok királyá"-ból az eszmei és vallásos mélységeket. A film azonban nagy kasszasiker lesz, amely monumentalitásával lenyűgözi a közönséget. [Synopsis]: We see Mary Magdalene, here portrayed as a wild courtesan, entertain many men around her. Upon learning that Judas is with a carpenter she rides out on her chariot drawn by zebras to get him back. Peter is introduced as the Giant apostle, and we see the future gospel writer Mark as a child who is healed by Jesus. The Virgin Mary is shown as a beautiful and saintly woman who is a mother to all her son's followers.


Our first sight of Jesus is through the eyesight of a little girl, whom He heals. He is surrounded by a halo. Mary Magdelene arrives afterwards and talks to Judas, who reveals that he is only staying with Jesus in hopes of being made a king after Jesus becomes the king of kings. Jesus casts the Seven Deadly Sins out of Mary Magdalene in a multiple exposure sequence. Jesus is also shown resurrecting Lazarus and healing the little children. Some humor is derived when one girl asks if He can heal broken legs and He says yes, she gives him a legless doll. Jesus smiles and repairs the doll. The crucifixion is foreshadowed when Jesus, having helped a poor family, wanders through the father's carpentry shop and, himself a carpenter's son, briefly helps carve a piece of wood. When a sheet covering the object is removed, it is revealed to be a cross towering over Jesus.
Jesus and His apostles enter Jerusalem, where Judas incites the people and rallies them to proclaim Jesus King of the Jews. Jesus, however, renounces all claims of being an Earthly king. Caiaphas the High Priest is also angry at Judas for having led people to a man whom he sees as a false prophet. Meanwhile Jesus drives away Satan who offers Him an Earthly kingdom, and he protects the woman caught in adultery. The words he draws in the sand are revealed to be the sins the accusers themselves committed. Judas, desperate to save himself from Caiaphas, agrees to turn over Jesus. Noticeably at the Last Supper, when Jesus distributes the bread and wine saying that they are His body and blood, Judas refuses to eat. He puts the cup to his lips but refuses to drink; he tears off a piece of bread but lets it drop to the ground. Towards the end, Mary confronts her son and tells Him to flee the danger that is coming. Jesus replies that it must be done for the salvation of all peoples. They leave the room but the camera focuses on the table upon which a dove alights for a moment…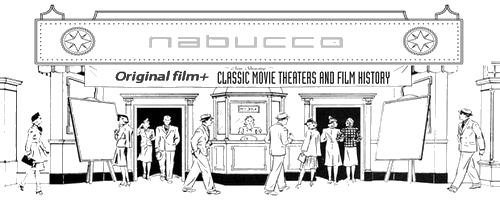 Lassú internet, illetve nagyobb videónál előfordulhat, hogy a videóra

másodpercet (esetleg egy kicsivel többet) is várnod kell, indítás után!..