Production Year:[1975-1977]: Peter Frampton angol-amerikai rockzenész, dalszerző, a Humble Pie együttes egykori tagja. Pályáját 1966-ban kezdte. Énekes, gitáron, szitáron és zongorán játszik. A következő együttesekkel játszott: Humble Pie, Bee Gees, The Herd, David Bowie, Ringo Starr & His All-Starr Band, Bill Wyman's Rhythm Kings, Ten Commandos. Frampton a következő sikereivel vált ismertté: "Breaking All the Rules", "Show Me the Way", "Baby, I Love Your Way", "Do You Feel Like We Do", és "I'm in You"…. Peter Frampton Biography/ Peter Frampton was born April 22, 1950, in the town of Beckenham in Kent. He started playing guitar at age eight, and took several years of classical lessons.

In his early teens, he played with rock & roll combos like the Little Ravens, the Trubeats, and the Preachers, the latter of which were managed by the Rolling Stones' Bill Wyman and appeared on the TV show Ready, Steady, Go. In 1966, Frampton dropped out of school to join the mod-pop group the Herd, where he got his first taste of success. The Herd scored several British hits over 1967-1968, and Frampton's youthful good looks made him a teen idol, earning him the tag the "Face of 1968" from the music press.
In 1969, Frampton left the Herd to form the harder-rocking Humble Pie with erstwhile Small Faces frontman Steve Marriott. Although Humble Pie was poised for a breakthrough after two years of touring, Frampton departed in 1971 over differences in musical direction, and decided to start a solo career…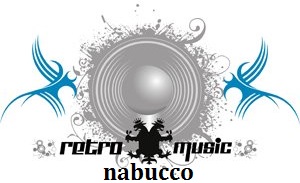 Lassú internet, illetve nagyobb videónál előfordulhat, hogy a videóra

másodpercet (esetleg egy kicsivel többet) is várnod kell, indítás után!..